Page Dossier
Uncharted : The Lost Legacy
---
Aperçu
Dévoilé à la surprise générale en ouverture de la conférence Sony au cours de la PlayStation Experience 2016, Uncharted : The Lost Legacy s'est à nouveau offert le luxe d'ouvrir le show du constructeur japonais pendant l'E3 2017. Lire la suite

News
Franchise phare de la marque PlayStation depuis la sortie du premier épisode en 2007, Uncharted part de nouveau en exploration cet été avec The Lost Legacy, un spin-off centré sur le sulfureux personnage de Chloé Frazer acoompagné de Nadine Ross.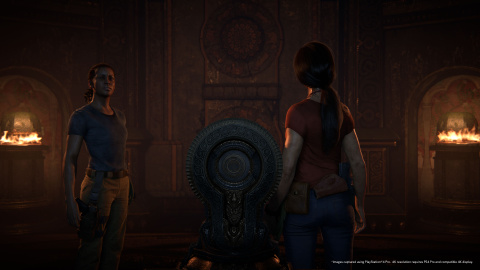 Vidéos
La conférence PlayStation de l'E3 2017 aura été l'occasion de nous montrer un nouveau trailer d'Uncharted : The Lost Legacy, un standalone pour la célèbre saga.
À l'occasion de l'E3 2017, Shaun Escayg et Kurt Margenau de Naughty Dog ont rejoint le stand PlayStation pour commenter un nouvel extrait d'Uncharted : The Lost Legacy.

Mis à jour le 17/06/2017