Page Dossier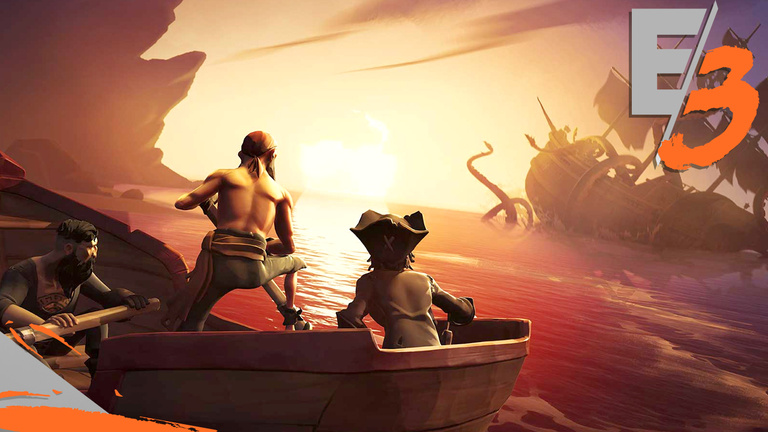 ---
News
Cela fait un moment que l'on en entend parler, sans forcément bien comprendre son concept, mais Sea of Thieves s'est à nouveau invité sur la scène de la conférence Xbox de l'E3 2017.
Cette année encore, le studio Rare était présent durant la conférence E3 de Microsoft pour montrer Sea of Thieves en vidéo. C'est maintenant avec une poignée d'images en résolution 4K et des artworks que leur prochain titre se dévoile.

Vidéos
Voilà déjà un moment que Sea of Thieves intrigue avec son univers de piraterie décomplexé, sans pour autant que son concept soit limpide. Un extrait de gameplay diffusé à l'E3 2017 vient aujourd'hui rectifier le tir.

Mis à jour le 17/06/2017